Introduction for initiatives
This is how adiuto.org works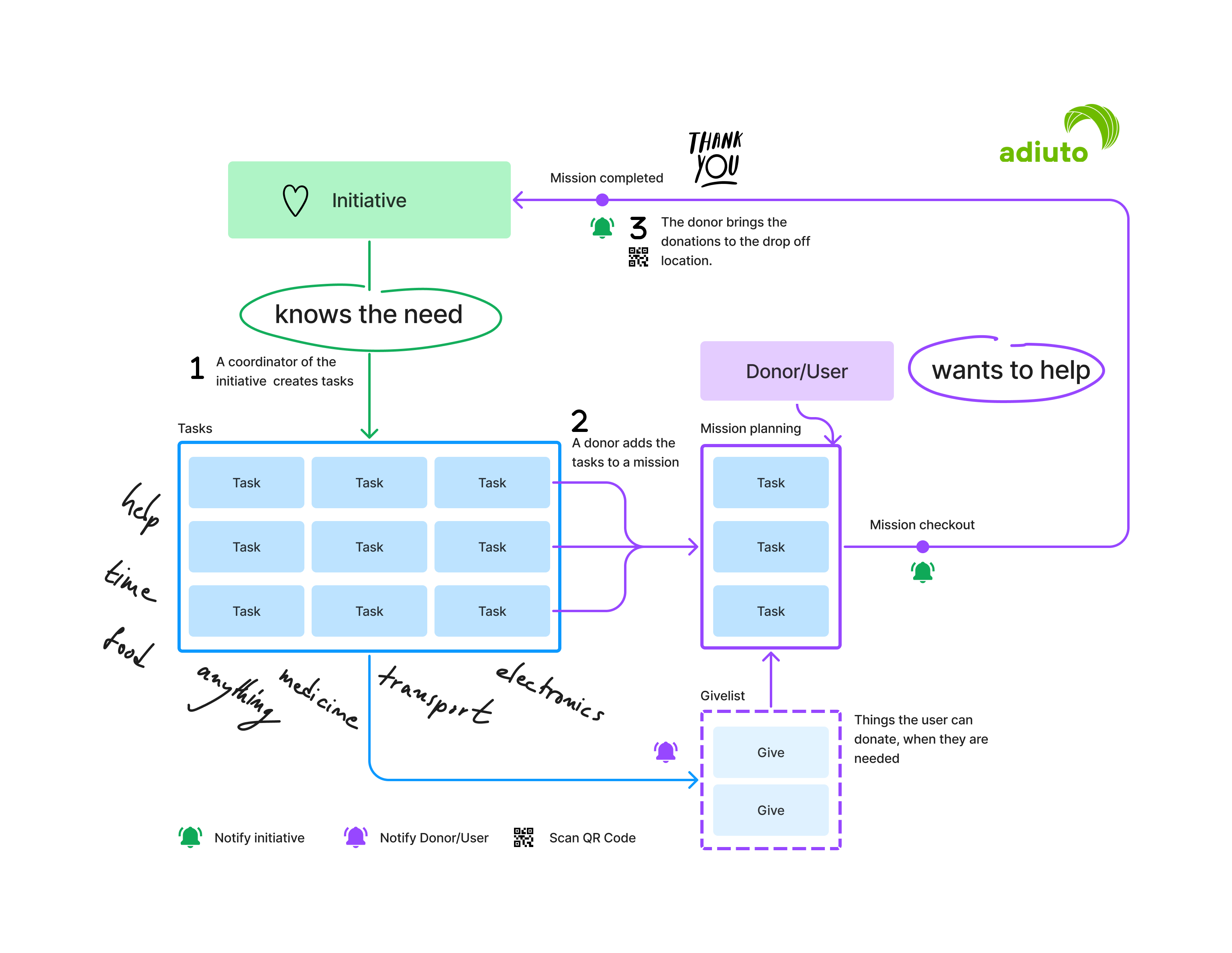 1. Create tasks​
Tasks are e.g. the donation of hygiene articles or clothing or the transport of relief supplies. Tasks created are created on adiuto.org for the different things that an initiative determines as needed.
Demand​
Each task has a demand that indicates how often that task is needed.
2. Plan missions​
Missions are collections of tasks created by donors. Comparable to a shopping cart, donors add tasks to a mission.
Once a mission is checked out, the initiative is notified that the mission is on its way and the demand is reduced accordingly to account for ongoing donations. If a mission is abandoned, the original demand is restored.
3. Drop off​
After checking out, donors will pack up all donations and head to the specified location to drop them off.
Each mission has a QR code that can be found along with the mission details on adiuto.org (under My Missions) or in the email sent after checkout. At the location, a member of the initiative can scan the QR code with their smartphone and click on the link that is displayed. Clicking on the link completes and ends the mission.